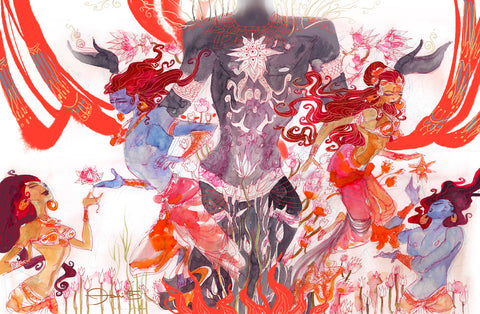 The male and female sides of the universe. Purusha represents the masculine, the center of consciousness. Prakriti is the feminine, representing nature - the source of all material existence. Here in Origins you see them together in Raas, the eternal dance between them. 
_______________________________
The first ever set of prints from Abhishek Singh's epic 300 page graphic novel, KRISHNA - A Journey Within. 
Print Details:
High Quality Giclee 

Pigment Prints on Archival PAPER 
Orders for most countries will be delivered in 3 weeks time
For other sizes or special orders please email acquire@abhishekartstore.com
Related Products
---